What is the Internet saying about you and your company?

The Internet is changing how your customers explore their options, research you and your work, and decide which businesses to trust.
Do you know your social media reputation?
When there is a bad review about your company, or your employees, or your service, do you know how to address it?
It may not be your fault, but it is your problem.
Do you have a strategy to get more positive reviews from your happy clients?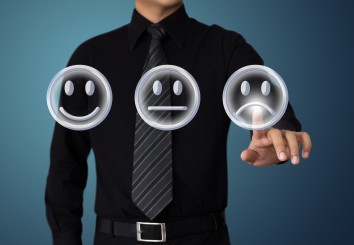 Monitor Your Reputation
Ongoing reputation support tailored to your needs (reputation for your company, for specific individuals, frequency, social media strategy, responding to reviews)
Monthly statistics summarizing your ratings and reviews from hundreds of sites so you can see issues, patterns, and trends (ex: Yelp, Google, Trip Advisor, Angie's List, etc)
Recommendations based on dynamic analysis of your internet profile
Suggestions on how to respond
Monitor your customer and employee's rogue reviews. (ex. Glassdoor.com)

Competitive Analysis
Monthly statistics summarizing the ratings and reviews for your competition

Response Management
RendezView can be an extension of your company and collect and report incidents back to your company and respond on your behalf.
Manage your customers reviews, BEFORE they're put out on the web
Manage your company Facebook pages
Push out Twitter announcements
Manage company Instagram accounts
Increase the number of positive reviews, increasing SEO (search engine optimization) to your website
Use legitimate practices to have questionable negative reviews removed